Cristiano Ronaldo has won the prestigious Ballon d'Or.
The fourth Manchester United player to win the European footballer of the year award, his impact for the club certainly backs up the win.
The Portuguese winger—who recently passed a century of goals for the Red Devils—follows a stellar period in the young player's short history. Scorer of 42 goals last season to guide Manchester United to both Premier League and Champions League titles, as well as being the PFA Player of the Year, winner of the Barclays Golden Boot, the European Golden Shoe, and of course the UEFA Club Footballer of the year.
He received 446 points out of a maximum 480—only last year's winner Brazilian Kaka has ever had such an overwhelming victory in the d'Or. He was named as the number one player by 77 of the 96 players polled.
Cristiano Ronaldo Wallpapers
He is the first Manchester United player to win the award since George Best in 1968, who at the time finished possibly the greatest era for the Red Devils, following Denis Law's (1964) and Bobby Charlton's (1966) wins in the same decade.
He is the third Portuguese player to have won the Golden Ball after Eusebio and Luis Figo; but naturally despite Sir Alex Ferguson's insistence that there could have been no greater recipient of the award; there are naturally critics as to the winner.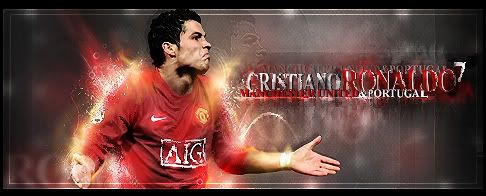 Inter Coach Jose Mourinho was anything but diplomatic in his response to Ronaldo's triumph, stating that he would have preferred one of his own players to have won the d'Or. While Inter are all but unchallenged in the Serie A this season, Swedish player and Inter striker Zlatan Ibrahimovic was shortlisted for the award but did not finish in the top three.
Realistically, the 23-year-old is a deserving winner, not only for his achievements, but for the single reason that there was no overwhelmingly dominant player in the world who was ever going to challenge him for the title.
Italian and Spanish clubs had a overall poor season last year—and while there are a host of English based players who were nominated, with three Manchester and three Chelsea players on the short list—none were in the class of the Red Devils winger.