Vanessa Hudgens Exposed
Sometimes you have to look at a star for his or her role in the entertainment industry. When an actress sticks with innocent roles in kid movies, she needs to realize that her job is to keep a wholesome image. I'm not saying that she needs to remain innocent, but to keep that image in public.
Vanessa Hudgens has confirmed that nude photos of her online are indeed photos of her. With that said, I think that Disney should not hire her for the planned film High School Musical 3. I have not seen the other High School Musical films and have no interest in part three, but Vanessa Hudgens has already caused problems for parents who will have to explain to their children why Vanessa took nude pictures.
This is not about whether Vanessa Hudgens is a virgin or not. It is about the fact that her innocent image is gone. I think that it is safe to guess that Lindsay Lohan lost her virginity before she starred in Herbie Fully Loaded, but she did not do anything yet to ruin her image. We could only speculate on her private life. Now that Lindsay is a complete disaster, it makes sense that she is no longer a star in Disney films.


Vanessa Hudgens is no longer publicly innocent. She should still do acting, but its time to give Disney a rest.
If you disagree with me, let me remind you of Paul Reubens, who is NOT related to me. He played Pee-Wee Herman. Kids loved him, but the actor got into trouble for exposing himself in a porn theater in 1991. His career ended.
If Vanessa Hudgens stars in High School Musical 3, then Disney is betting on not enough people caring about her photos. That will be their decision. Maybe her role is too important for the film.
It's time to move on. Vanessa, you posed for naked photos. You're way too controversial for Disney.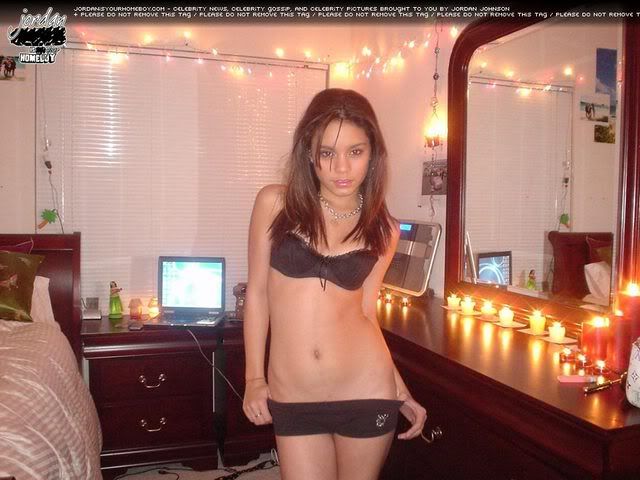 Vanessa Hudgens Exposed