After months and months of rumors, it's finally official: Jessica Simpson will be Daisy Duke in the movie version of the classic TV series, " The Dukes of Hazzard ".

The singer will be joining Seann William Scott and Johnny Knoxville as Bo and Luke Duke in the big screen adaptation of the series. "Starsky & Hutch" writer John O'Brien is working on the script, and "Super Troopers" director Jay Chandrasekhar will be helming the project.

"Dukes of Hazzard" will be Jessica Simpson's feature film acting debut. The original TV series ran from 1979 to 1985 and starred Tom Wopat, John Schneider, and Catherine Bach - and one of the most famous cars on TV, the General Lee.
Jessica Simpson in Daisy Dukes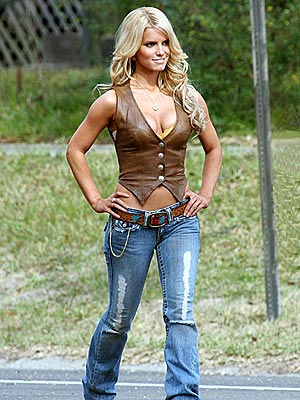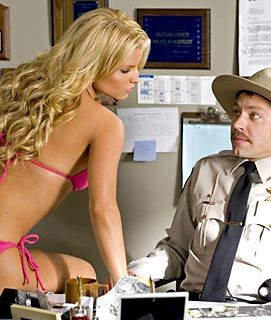 Jessica Simpson in Daisy Dukes