Evo Morales Biography and Photos
Juan Evo Morales Ayma (born October 26, 1959 in Orinoca, Oruro), popularly known as Evo (pronounced [ˈeβo]), is the President of Bolivia since 2006. He has been declared the country's first fully indigenous head of state in the 470 years since the Spanish Conquest.

Morales was first elected President of Bolivia on December 18, 2005, with 53.7% of the popular vote in an election that saw the participation of 84.5% of the national electorate. Two and a half years later he substantially increased this majority; in a recall referendum on August 14, 2008, more than two thirds of voters (67.4%) voted to keep him in power.

Morales is the leader of a political party called the Movement for Socialism (Movimiento al Socialismo, with the Spanish acronym MAS, meaning "more"). MAS was involved in social protests such as the gas conflict and the Cochabamba protests of 2000, along with many other groups, that are collectively referred to as "social movements" in Bolivia. The MAS aims at giving more power to the country's indigenous and poor communities by means of land reforms and redistribution of gas wealth.

Morales is also titular president of Bolivia's cocalero movement — a loose federation of coca growers' unions, made up of campesinos who are resisting the efforts of the United States government to eradicate coca in the province of Chapare in central Bolivia.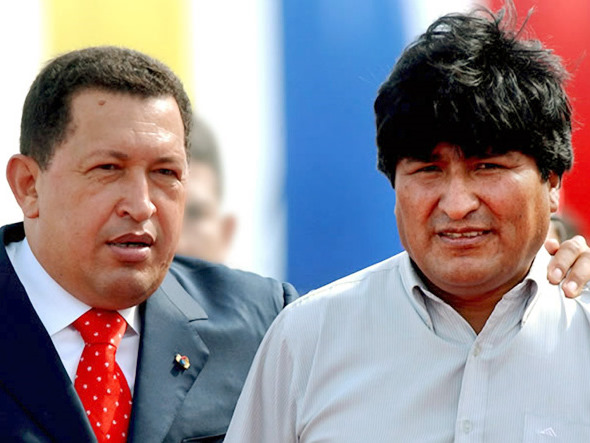 Evo Morales Biography and Photos