Miley Cyrus dating Jonas
Miley Cyrus has reportedly confirmed that she and her touring partner Nick Jonas are presently dating. Many have been curiously following the young actress' personal life ever since she catapulted to stardom with her Disney series, Hannah Montana, but have not gathered much information that would directly link the 15-year-old star to a romantic interest.
A couple of months ago, however, People Magazine has reported that Cyrus and the youngest of sibling pop trio The Jonas Brothers are going out. The news has further sparked fans' interest as Cyrus gave Jonas a little kiss on the cheek while they performed on stage during last week's concert in Memphis, Tennessee at the FedEx Forum, which was part of the Best of Both Worlds Tour where she performs both as a solo artist and in character as Hannah Montana.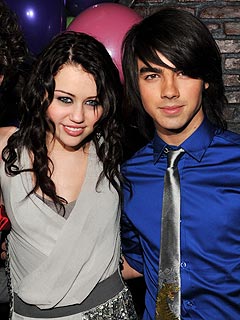 Miley Cyrus dating Jonas