Miley and Billy Ray Cyrus
every Sunday Miley must attend church with the rest of the family, which includes Braison, 13, Noah, 7, and mom Leticia's kids from a previous relationship, Brandi, 20, and Trace, 18.

Then there are Mom's magazine-wielding lectures about the missteps of young Hollywood. "It is so scary as a mom to see all these kids who are so whacked now," says Leticia, who's called Tish.

If Mom is the family's disciplinarian, Dad is the confidant. "We're really close," says Miley. "I feel like I can tell my dad anything. When we come home, we forget that we even work together and just hang out."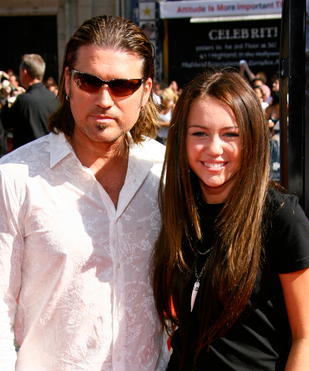 Miley and Billy Ray Cyrus