Hannah Montana Episodes
Season 1: 2006-2007
Main article: List of Hannah Montana episodes (Season 1)
The series premiere with Lily, Do You Want to Know a Secret? had 5.4 million viewers breaking the highest-rated series premiere on a kids network in seven years and the highest ratings ever for a Disney Channel series pilot.In the episode, Miley reveals to Lilly that she is Hannah Montana.
Season 1 included a special episode called "On the Road Again?" that was part of "That's So Suite Life of Hannah Montana". The episode had cross-overs with shows That's So Raven and The Suite Life of Zack & Cody.
Also almost all episodes were named after a song.
1 "Lilly, Do You Want to Know a Secret?"
2 "Miley Get Your Gum"
3 "She's a Supersneak"
4 "I Can't Make You Love Hannah if You Don't"
5 "It's My Party and I'll Lie if I Want To"
6 "Grandma Don't Let Your Babies Grow Up to Be Favorites"
7 "It's a Mannequin's World"
8 "Mascot Love"
9 "Ooo, Ooo, Itchy Woman"
11 "Oops! I Meddled Again!"
12 "On the Road Again?"
13 "You're So Vain, You Probably Think This Zit is About You"
14 "New Kid in School"
15 "More than a Zombie to Me"
16 "Good Golly, Miss Dolly"
17 "Torn Between Two Hannahs"
18 "People Who Use People"
19 "Money for Nothing, Guilt for Free"
20 "Debt It Be"
21 "My Boyfriend's Jackson and There's Gonna Be Trouble"
22 "We Are Family---Now Get Me Some Water!"
23 "Schooly Bully"
24 "The Idol Side of Me"
25 "Smells Like Teen Sellout"
26 "Bad Moose Rising"
Season 2: 2007-2008
Main article: List of Hannah Montana episodes (Season 2)

Season 2 started with a week of 5 new episodes. The average ratings for the 5 new episodes were 3.5 million viewers.

Season 2 had several special episodes and marathons. The first special was Achy Jakey Heart where Miley reveals her secret to Jake Ryan(Cody Linley). The second special, "Me and Mr. Jonas and Mr. Jonas and Mr. Jonas", which guest stars The Jonas Brothers was aired with the premiere of High School Musical 2. Former World Wrestling Entertainment (WWE) superstar, Dwayne "The Rock" Johnson, appears in "Don't Stop 'Til You Get the Phone" as part of the Rock Block, which shows him guest-starring in episodes of Hannah Montana and Cory in the House, as a promotion for Disney's new movie The Game Plan. "We're So Sorry (Uncle Earl)" aired in a week-long Disney Channel event "Sweet Niblets, We're Related?". "Hannah in the Streets with Diamonds" was part of Hannah Montana Rockstar Week leading up to the premiere of Hannah Montana & Miley Cyrus: Best of Both Worlds Concert on Saturday, July 26, 2008.[citation needed].


27 "Me and Rico Down By the Schoolyard"
28 "Cuffs Will Keep Us Together"
29 "You Are So Sue-able to Me"
30 "Get Down, Study-udy-udy"
31 "I Am Hannah, Hear Me Croak"
32 "You Gotta Not Fight for Your Right to Party"
33 "My Best Friend's Boyfriend"
34 "Take This Job and Love It"
35 "Achy Jakey Heart, Part 1"
36 "Achy Jakey Heart, Part 2"
37 "Sleepwalk This Way"
38 "When You Wish You Were the Star"
39 "I Want You to Want Me... to Go to Florida"
40 "Everybody Was Best-Friend Fighting"
41 "Song Sung Bad"
42 "Me and Mr. Jonas and Mr. Jonas and Mr. Jonas"
43 "Don't Stop 'Til You Get the Phone"
44 "That's What Friends Are For?"
45 "Lilly's Mom Has Got it Goin' On"
46 "I Will Always Loathe You"
47 "Bye Bye Ball"
48 "(We're So Sorry) Uncle Earl"
49 "The Way We Almost Weren't"
50 "You Didn't Say it Was Your Birthday"
51 "Hannah In The Streets With Diamonds"
52 "Yet Another Side of Me"
53 "The Test of My Love"
54 "Joannie B. Goode"
55 "We're All on This Date Together"
56 "No Sugar, Sugar"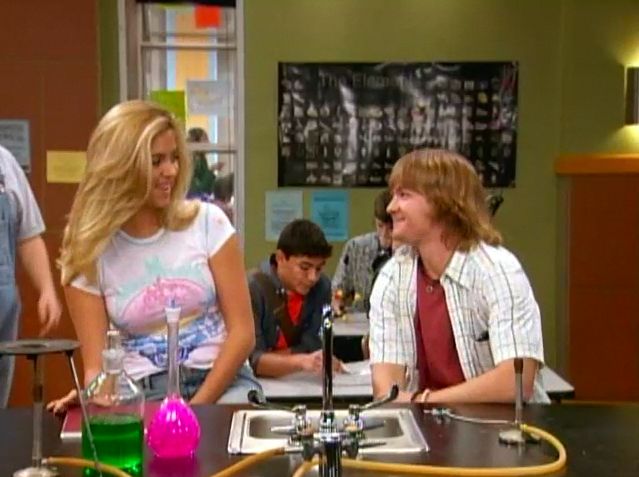 Hannah Montana Episodes