Pervez Musharraf Biography and Photos
General (ret) Pervez Musharraf (Urdu: پرویز مشرف) (born 11 August 1943), NI(M) HI(M), TBt[1], is the former President of Pakistan. Previously, he was Prime Minister of Pakistan as well as former Chief of Army Staff of the Pakistan Army. On 18 August 2008, in a nationally-televised speech, he announced his resignation as president of Pakistan.

He seized power in 1999 by effecting a military coup d'état and has suspended the constitution of Pakistan twice since then. After Musharraf announced his intention to combat extremists, Western countries (including the United States and the United Kingdom) switched from a policy of sanctions to active support through military and monetary aid. He took power on 12 October 1999, ousting Nawaz Sharif, the elected Prime Minister, dismissed the national and provincial legislative assemblies, assumed the title of Chief Executive and became Pakistan's de facto head of government, thereby becoming the fourth Army chief of Pakistan to have assumed executive control. Later in 2001, Musharraf appointed himself to the office of President of Pakistan.

On 3 November 2007, only days before a bench of the Supreme Court of Pakistan was to decide on a petition challenging the constitutional validity of his re-election as president in the controversial October 2007 elections, he, as Chief of Army Staff, suspended the constitution, jailed several justices and lawyers of the supreme court including Chief Justice Iftikhar Muhammad Chaudhry, ordered the arrest of political dissidents and human rights activists, and shut down all private television channels. On 3 November 2007, Musharraf declared a state of emergency in Pakistan which lasted until 15 December 2007. During this time, the constitution of the country was suspended.

On 24 November 2007, the Pakistan Election Commission confirmed his re-election as President.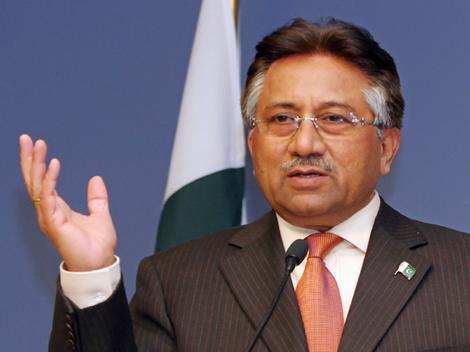 Pervez Musharraf Biography and Photos