Lindsay Lohan
Hollywood actress Lindsay Lohan was reportedly left cringing when a comedy scene in Ugly Betty went wrong - and saw her standing onset in her underwear.

The Mean Girls star - who makes a guest appearance in four installments of the hit TV series - is said to have suffered a humiliating incident during the filming of an episode titled Granny Pants.

The scene reportedly required America Ferrera's character, Betty, to pull down the trousers of her high school nemesis - played by Lohan. But during rehearsals, Ferrera is said to have taken Lohan by surprise by removing her trousers without prior warning.

Lindsay Lohan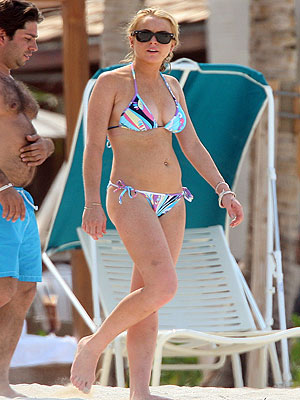 Lindsay Lohan