Simon Yam Wallpapers
Simon Yam Tat-Wah (traditional Chinese: 任達華; simplified Chinese: 任达华; pinyin: Rén Dáhuá), born March 19, 1955, is a Hong Kong actor and film producer.

The son of a former police officer of Shangdong heritage. His father was a Hong Kong Royal Police ship captain who was murdered by his colleague.

Yam's career began as a male supermodel, before he turned to acting in the mid 1970s. He then signed with TVB, starring and co-starring in a number of TV series prior to "apply his trades" in the movies in 1987. His elder brother is Deputy Commissioner of Police Yam Tak-Wing.

In 1989, he starred in the Japanese-Hong Kong co-production of Bloodfight. This was the first of its kind in which English was spoken throughout the entire film. In 1992, Yam gained critical acclaim for his role as the maniacal Judge in Full Contact, where he faced off in a bloody battle against Chow Yun-Fat. In 1993, he starred as "Dhalsim" in Future Cops, Wong Jing's Hong Kong parody of Street Fighter. In 1996, Simon began his role as Chiang Tin-Sung, the leader of the Hung Hing triads in the first 3 installments of Young and Dangerous.

In 2000, Yam starred as the king of vampires in ATV's television series My Date with a Vampire 2. In 2003, Yam made his American film debut with the action packed sequel Lara Croft Tomb Raider: The Cradle of Life as a henchman opposite Angelina Jolie.

He is currently married to Chi Chi, an international model and a spokesperson for SKII with whom he has a daughter, Ella.

Height: 1.80 meters / 5 feet 11 inches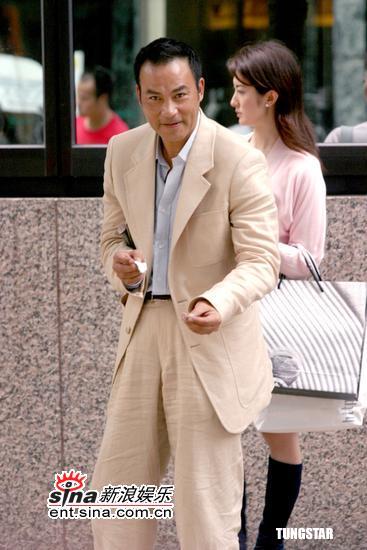 Simon Yam Wallpapers